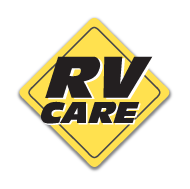 What to expect from an RV Care Dealer
When you're looking to buy an RV there are a lot of things to consider including: the type (motorized, towable or camper), size, "must-have" features, "nice-to-have" features, make, model, color, etc. Do you want to buy a new RV that comes with a manufacturer's warranty and options, or do you want to buy a used unit. Buying a used unit from a dealer provides the security of the inspections and service done by the dealership's technicians before the unit is sold. Also, you can go back to the dealer if you have any problems - it's often difficult to go back to a private individual who sold you a used RV if you have problems.
With all these things to consider, choosing the right RV dealer shouldn't be a factor. Only if you buy your RV from an RV Care dealer will you receive the added benefit of the support of a network of 60 full-service RV dealers across Canada.
As an RV Care customer, you can look forward to the same high level of care and attention from all RV Care dealers when you travel. Whether you're a short distance from home, or half way across Canada, the closest RV Care dealer will treat you like one of their own, giving you the best possible service and attention. If, for some reason, you're not happy with the service you receive from the staff at an RV Care dealership while traveling, please let us know.
RV Care dealers must meet a rigorous set of standards, which include operating a full-service maintenance and repair shop, maintaining a fully stocked parts and accessories department and employing certified service technicians. If you need service while traveling, the staff at the RV Care dealerships will work together to ensure that any warranty issues are handled smoothly and you're back on the road quickly to enjoy a safe trip.
There's no cost for the security and value you receive from the RV Care Network of dealers. The RV Care benefits will stay with you and your RV for as long as you're together.
Even if you're not going to travel with your RV, there's an important reason to buy your RV from an RV Care dealer - it's the buying power of the group. A group as large as the RV Care Network can negotiate contracts with suppliers that translate into savings for customers on parts, accessories, financing and insurance. In addition, RV Care branded products provide the highest quality available.
As thousands of RV Care customers across Canada already know, when you purchase your RV from a RV Care dealer you're a customer of not just one but an entire network of friendly, customer-focused RV dealerships across the country.
To Learn more about RV Care click here
Traveling RV Care Customer
Service Policy
When travelling in the RV you purchased from and RV Care dealer you can look forward to receiving the same high quality of service from every RV Care dealer as you would from the dealership where you purchased your RV.
If you have a problem with your RV while traveling....
Contact the RV Care dealer where you purchased your RV so they can help to confirm which RV Care dealer is closest to your current location; they can also contact that dealer to let them know to expect you. If you cannot contact your selling dealer, visit the RV Care web site, or refer to the RV Care brochure, to find the closest RV Care dealer to your current location.
When you arrive at the RV Care dealer for service, present your RV Care Customer Card which will identify you as an RV Care Customer If you do not have your card the staff person will be able to contact the RV Care dealership where you purchased your RV to confirm you are an RV Care Customer.
Before beginning any repairs, an estimate will be prepared and the selling RV Care dealer will be contacted to review the required work and confirm if the repair is under any kind of warranty.
The servicing dealership will make every effort to schedule and complete your repair as quickly and efficiently as possible.
The RV Care dealer will locate any specialty services that your vehicle may require if they're unable to complete everything that is necessary to get you back on the road quickly and safely.
Should it be necessary, the RV Care dealer will be able to assist you in finding local accommodations and transportation.
The number one priority of the entire RV Care Network of dealers is to treat traveling RV Care customers as one of their own, getting you back on the road as quickly and safely as possible.
This special RV Care service is for urgent serious technical problems while you are traveling in the RV you purchased from and RV Care dealer. It is not intended for non-essential repairs and it is not a replacement of the selling dealer's regular service and warranty obligations.
Close to Home:
The RV Care service commitment for traveling RV Care customers does not apply when visiting an RV Care dealership close to your home if you purchased your RV from another RV Care dealer. In these situations you are encouraged to visit the local RV Care dealership to establish a relationship for ongoing service and maintenance of your RV. It is best to do this at a time when you have no pressing deadlines or travel schedules that involve your RV.
If your RV is under a manufacturer's warranty it will be important to confirm, in advance, if your local dealer will be able to provide the necessary warranty service or if you'll need to make special arrangements with the dealer where you purchased the RV to access warranty support close to home.